Description
Link Shell is a super stackable chair designed to offer maximum comfort with a unique three-dimensional folding technology.
Lightweight and a clear profile, it is the most stackable chair in the world.
Characteristics
11mm diameter heavy duty stable steel skate base. The seat and the backrest are inserted in the frame to optimize stacking capacity, while four pads under the seat, integrated in the frame, protect the seat when the chair is stacked.
The minimum stacking height ensures compact storage. This means reduced storage space requirements.
Link is light, stable and with materials reduced to the maximum.
The plywood shell, curved with three-dimensional technology, makes sitting on the chair relaxing and very comfortable. Upholstery, the foams are always flame retardant and comply with the English standard BS 5852, Annex 1, Part I, the French M4, the California bulletin and the Italian M1.
UPHOLSTERY:
COL Skill (Flukso) https://www.flukso.it/collections/skill/
Cat. B King L (Fidivi)  https://www.fidivi.com/tessuti/collezione/king-l
Cat. D Medley (Gabriel) https://www.gabriel.dk/en/fabrics/textile/Medley/30875
Cat. D Shabby Velvet (Flukso) https://www.flukso.it/collections/shabby-velvet/
Downloads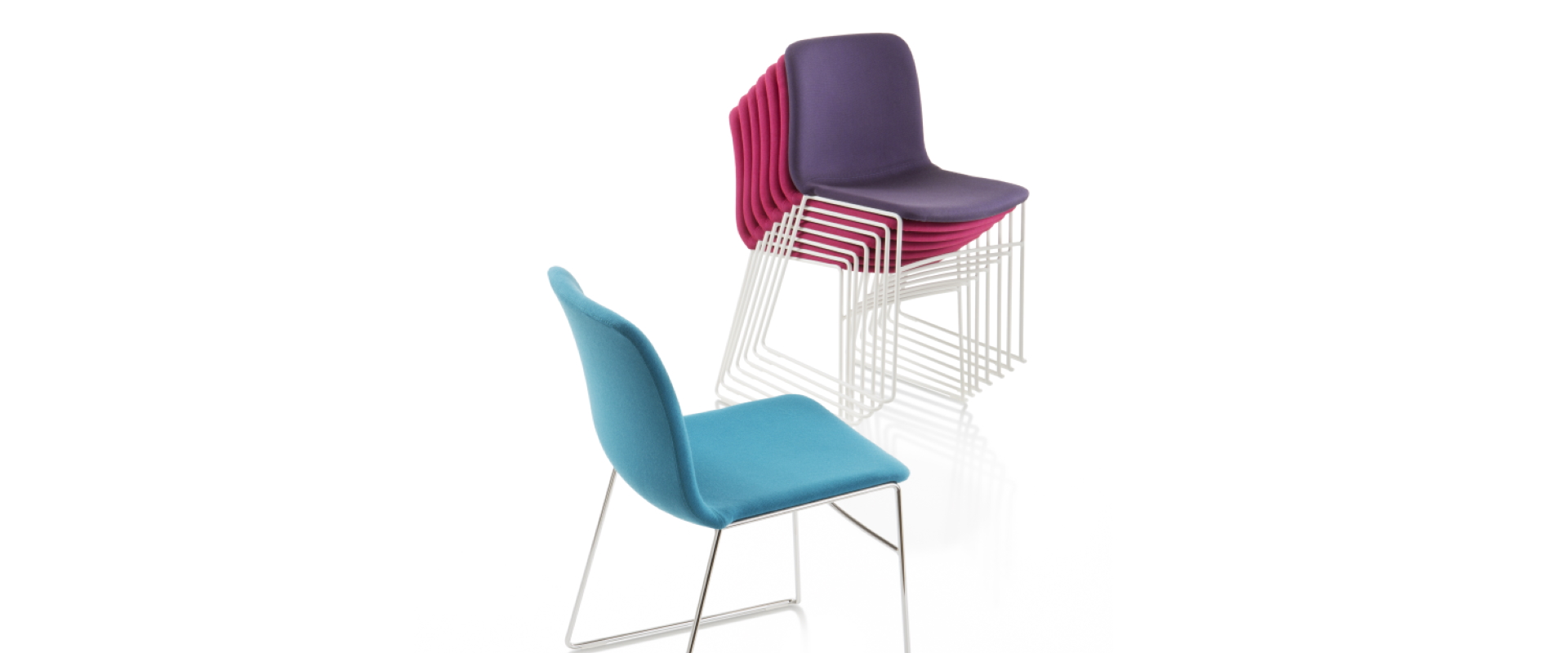 Chairs Confident | Collectivities