ARTICLE TENDENCIAS 1
22/02/2023
Flexible environments focused on well-being. In search of a holistic experience in the office, at home or in collective spaces. This is the Future Family.
Office furniture has undergone endless evolutions over the years, but it is nowadays when it is experiencing a real revolution. Companies, homes, and offices are transformed. Clearly, there have been several grounds setting the new trends in the design of furniture for workspaces, communities, and homes. Some grounds such as the health crisis, the implementation of technology to practically all the tiers of our daily lives, climate change and the rise of personal well-being.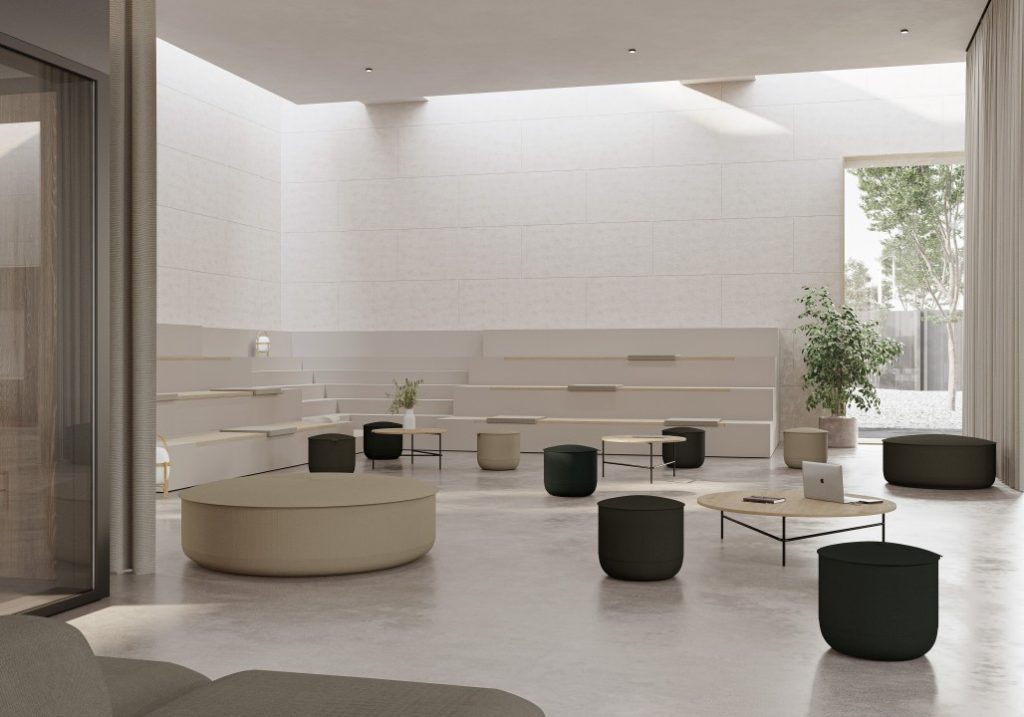 The change we have observed in office furniture over the last decades is a major one. Equipment for workspaces has been transformed and adapted, making them unique while, slow but steady, ensured the physical and mental health of people. It is obvious that 2020 has turned out to be an important turning point.
The evolution we are talking about today has been inspired by three main factors. One of them is simply the incorporation and subsequent progress of technology together with the dozens of tools to which we have access to develop our personal or working activities. This fact allows us to install our office in the lobby of a hotel, in a cafeteria, in the waiting room of an airport, in a gym or even on the train. The second factor is the social awareness that we have acquired towards the environment and the value that both the company and the consumer have seen in developing and consuming products, materials, equipment, etc. as sustainable as possible. And the third and last factor, is the great importance that we give to the equipment itself, the building materials, the lighting or the environment and nature. We could refer to it as biophilia, it enters in our workspaces and has an impact on our physical and mental health.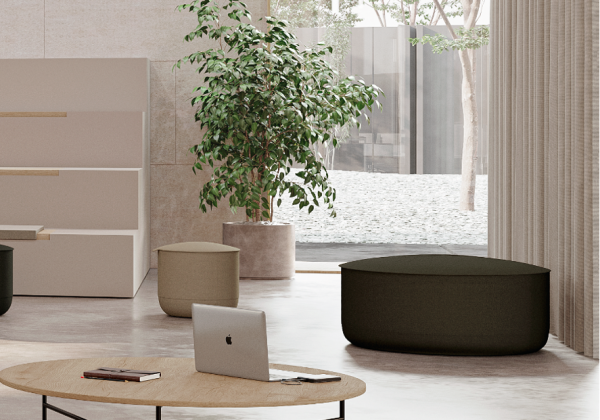 Office furniture is part of all this network. It has never been set aside in all this evolution. Old designs conceived exclusively for offices -what many of those born from the mid-20th century knew as traditional offices- have drifted into new proposals focused on ergonomics, cradle-to-cradle, sustainability, or happiness. However, above all, it is the concept of well-being the one which, for the last years, has started to resonate strongly among many of the manufacturers who were dedicated to the development of furniture for workspaces and the new game-changer of the industry: collectivities. Ofitres didn't remain indifferent to the ongoing changes. It was then when, with the collaboration of highly talented designers such as La Mamba, Tandem or Olga Casas and other in-house professionals, Ofitres began a journey towards the development of office equipment. The aim was to produce ergonomic furniture, with an elegant, functional, durable, and affordable design.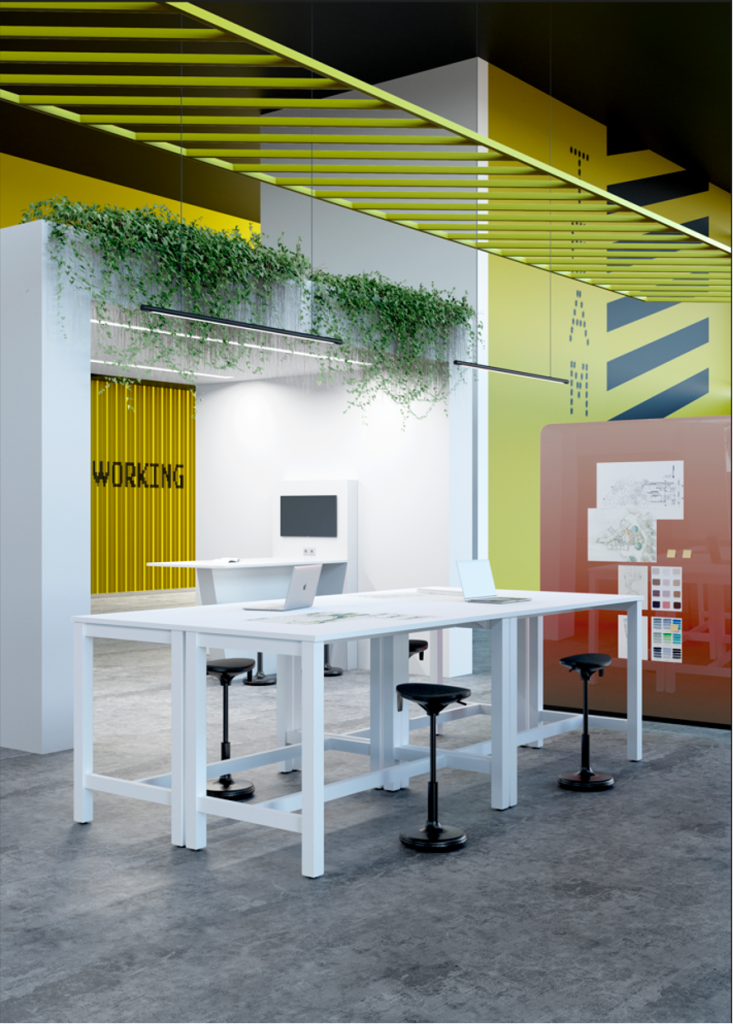 In recent years we have produced furniture proposals with an exquisite design and made them with sustainable materials. Such versatile pieces expand their scope and no longer focus exclusively on the equipment of workspaces (offices, coworkings, multinationals, etc.). Instead, they exceed all limits and get into our homes and collective facilities. Both at home and in hotels, cafes or public centers, there is always a space left to be used as a home office. But we cannot use the dining table as a center of operations, can we? This is how the Future Family started.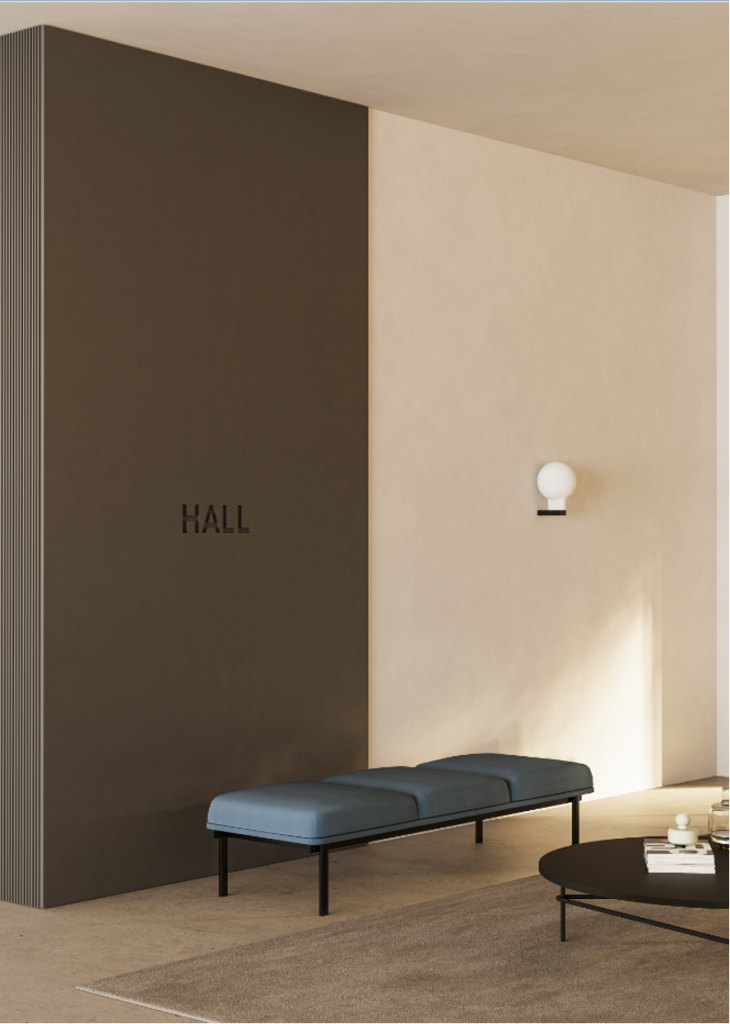 Furniture designs making up the Future Family are value-added. Modern, functional, and versatile furniture, with refined aesthetics, elegant and timeless lines that, together with their shapes, textures, materials, and great ability to create multiple combinations and configurations, can transform and garnish the spaces. A furniture style adapted to the unrelenting change in organizations. Collections which pursue, above all, the innovation, and the preservation of the environment.
Our goal is to equip different spaces (offices, collective installations, or housing spaces) unfolding a linear evolution of the environment. All the furniture -including tables, seats, cupboards, and cabinets- has been designed to cover the contemporary needs of the working and vital spaces of people
We are very proud of our Tono collection, a family including an executive desk, a meeting table, a cabinet, a sofa, and a bench. It is characterized by its simple and delicate lines, achieving a perfect symbiosis between shapes, materials, textures, and colors. An extremely functional and versatile collection, generating visual and emotional comfort to any space. This line of furniture, following the brand's values, is produced with environmentally friendly materials adhering to the mission of offering designs of great innovation, functionality, and quality.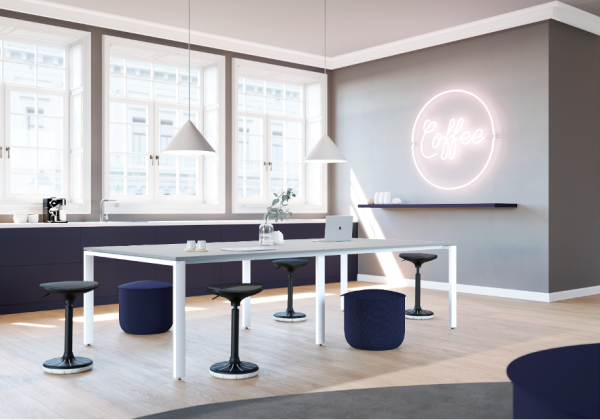 But we are equally proud of the Hat poufs collection. Seats designed to optimize open spaces, creating versatile and truly welcoming areas. Soft-line seats, designed for collaboration and social meetings, able to bring warmth to the environment, and offering accessible comfort for changing needs.
In search of healthier, brighter, and more dynamic social and working environments, surrounded by nature -a context increasing the satisfaction of people with the space- and more ephemeral. As we step in new spaces as a company, we learn how they should be defined and designed. Not indifferent to this trend, we -as manufacturers of furniture for working environments, communities, and homes- have developed our new collections as if they were haute couture works. Our new proposals are aimed at an audience who spends most of their working day in front of the computer, laptop, tablet, and mobile phone. People for whom their daily furniture is no longer simply a table and a chair, but built-in pieces of equipment that must meet some fundamental requirements: ergonomics, functionality, sustainability, and beauty.