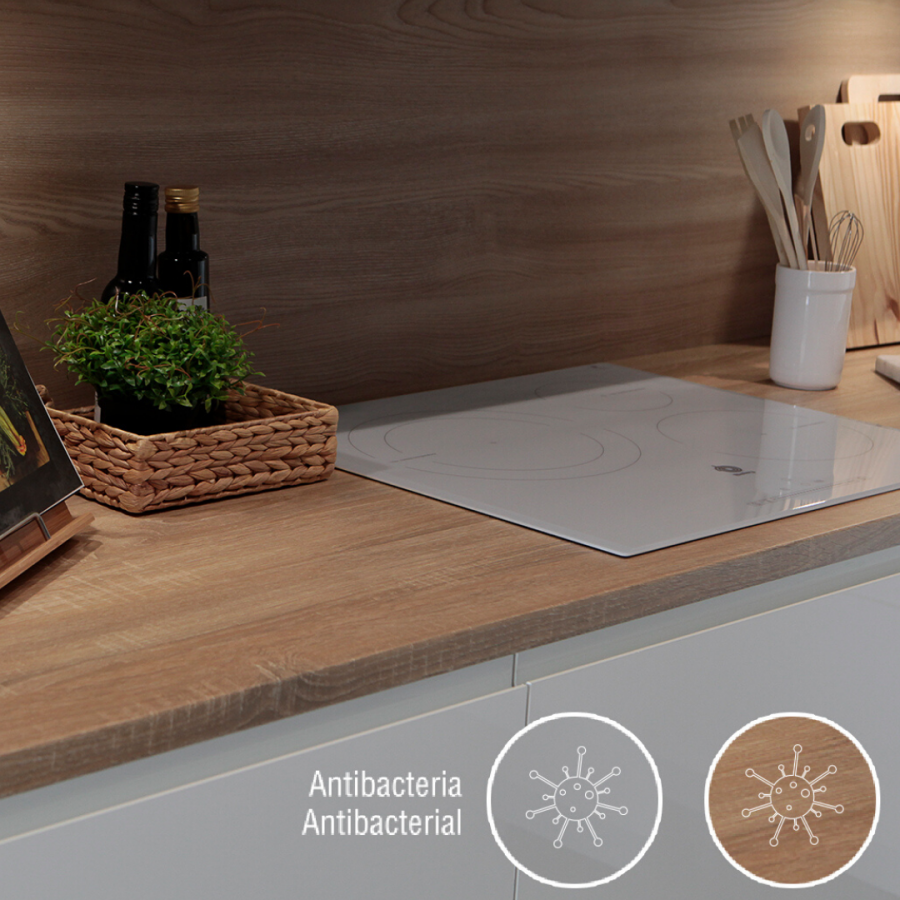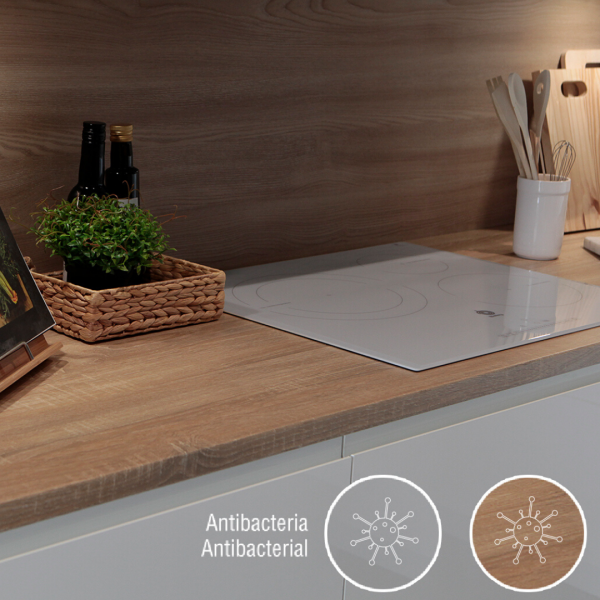 ALVIC has developed an innovative antibacterial treatment for its vertical Luxe, Luxe Plus, Syncron and cabinet ranges. This treatment creates a protective barrier on the surface that prevents the spread of microorganisms harmful to human health.
The antibacterial treatment, tested and marketed for over a year now, has active constituents that have been demonstrated to effectively reduce and limit the growth of microorganisms, including gram-positive and gram-negative bacteria, which, according to European Regulation EN1327, are responsible for the deterioration of food and the most harmful gut pathogens transmitted through food.
These products have unique physical, mechanical and antibacterial qualities that make them ideal for all kinds of projects.
The ALVIC antibacterial treatment is a technological breakthrough for surfaces such as in kitchens and bathrooms, which require particular hygiene and care, especially when they come into contact with organic materials, food, packaging and other substances that may endanger human health.