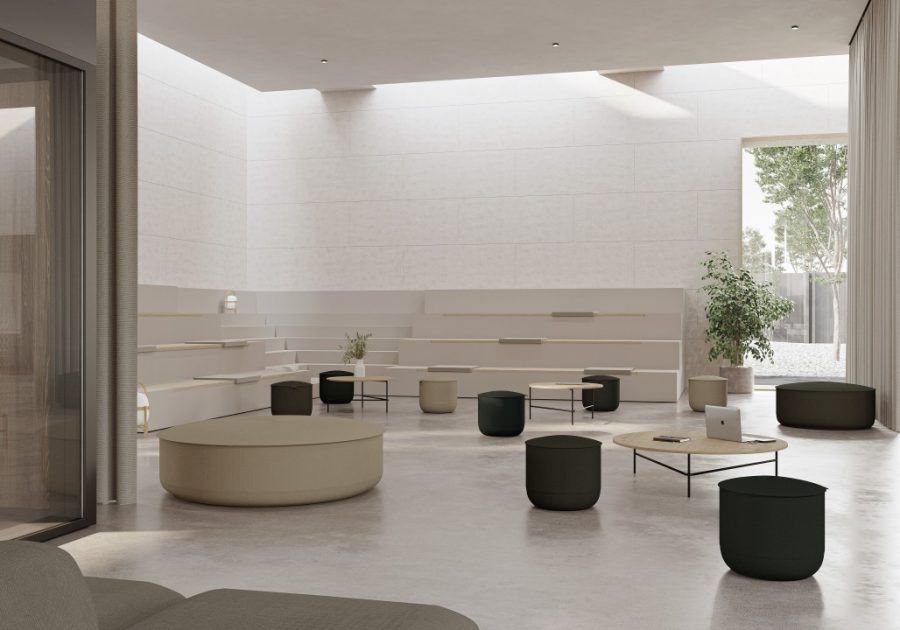 Three European projects by Ofitres 
A few days ago, we already informed you about the launch of our new ISSUE 01 catalogue containing three projects, developed by renowned professionals in architecture and interior design, which were presented in three different European cities. 
Today, we present, one by one, the three spaces in which we have integrated the new lines of furniture by Ofitres for office spaces. 
These are Tendency, SPACIAL Creative and Nomad Workplace
The architectural majesty of Paris adds to the exquisiteness of Tendency.
Elegant lines, exquisite finishes, and versatility. This is Tendency: the new office project, envisaged by a renowned Parisian architecture studio, in which several Ofitres furniture collections intersect. According to their creators, this is a project kept functional, despite being developed from the emotional side. The capacity and versatility of the different collections involved in the project are masterfully exemplified, such as the Avant Counter, the Tendencies cabinets, the Hat poufs, the D1 or Link chairs, the POP tables, or the Oxygen circular tables, among others.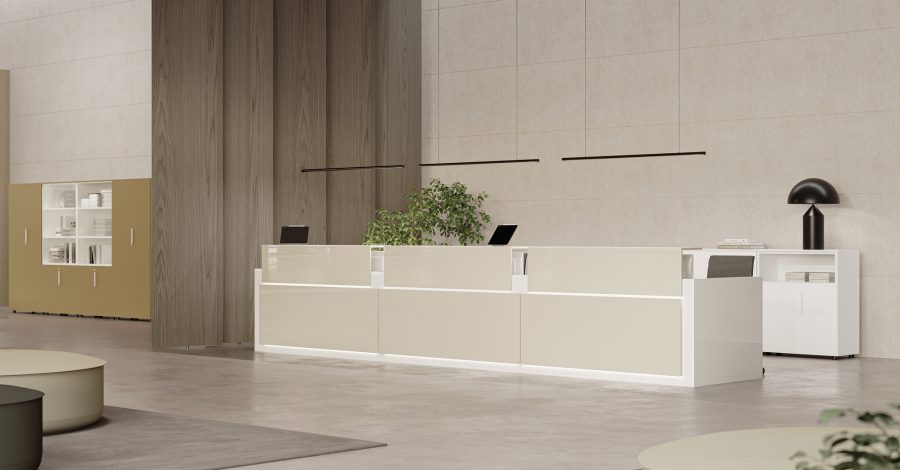 Avant counter | Tendencies cabinets
Viennese artistic and creative harmony blends with cutting-edge functionality in the SPACIAL Creative Home Office.
This is the new home office of an outstanding Austrian creative couple who decided to completely transform their home, located in the center of Vienna, to adapt it to the current needs of their profession, ensuring comfort and well-being for both them and their customers. The interior designer responsible for the project converted, thanks to the different pieces of office furniture by Ofitres (tables, operating chairs, poufs, and storage cabinets), a typical family apartment into a contemporary and elegant home office standing out for the practical distribution of the spaces and achieving a neutral balance between functionality and aesthetics.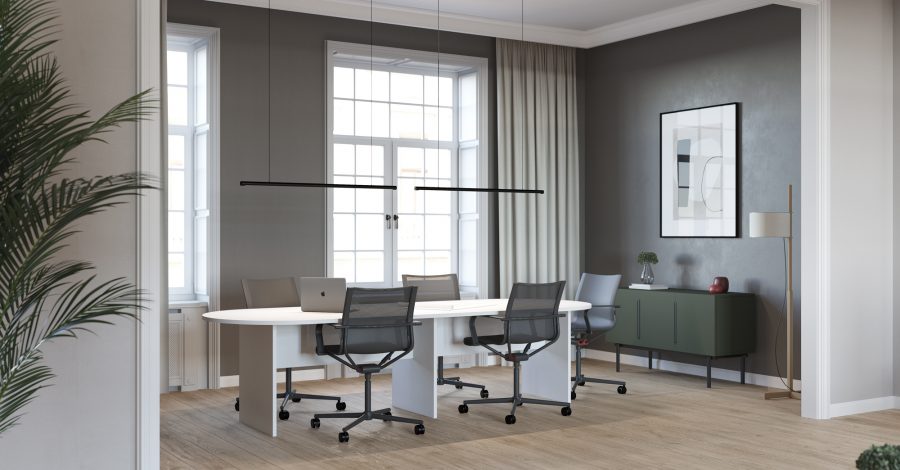 Tono sideboard | New Pano table | D1 chair
Sharing tasks under the vibrant yellow energy of Nomad Workplace.
Nomad Workplaceis a new vibrant coworking site located in the center of Berlin adapting to the new times and lifestyle of the new generations for whom mobility is the rule and good pace is unavoidable. Designed by a young, but experienced, German interior design studio, Nomad Workplace proposes several working scenarios according to the demands of the script. The different individual or collaborative areas undoubtedly cover different needs and working dynamics, thanks to the extensive furniture proposals by Ofitres that allow for more efficient and productive time.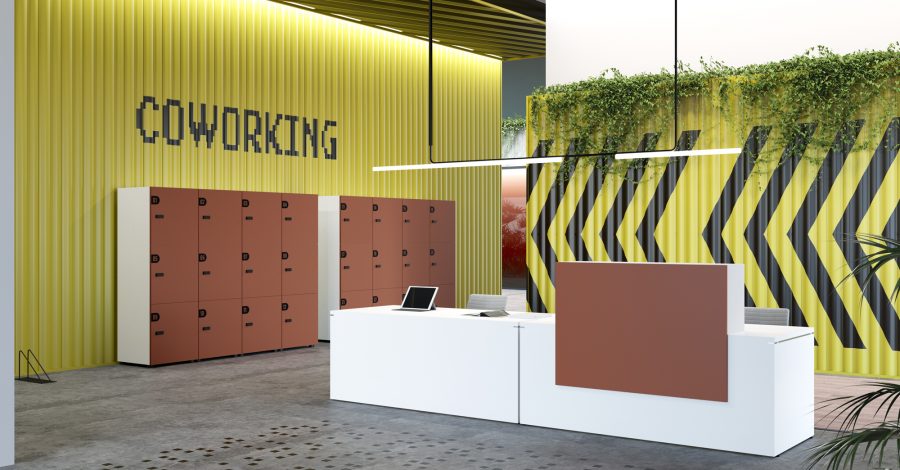 New Pano counter | Kubo lockers
Three projects, in different cities and different spaces, have been equipped with different designs from our latest collections of tables, seats and counters.