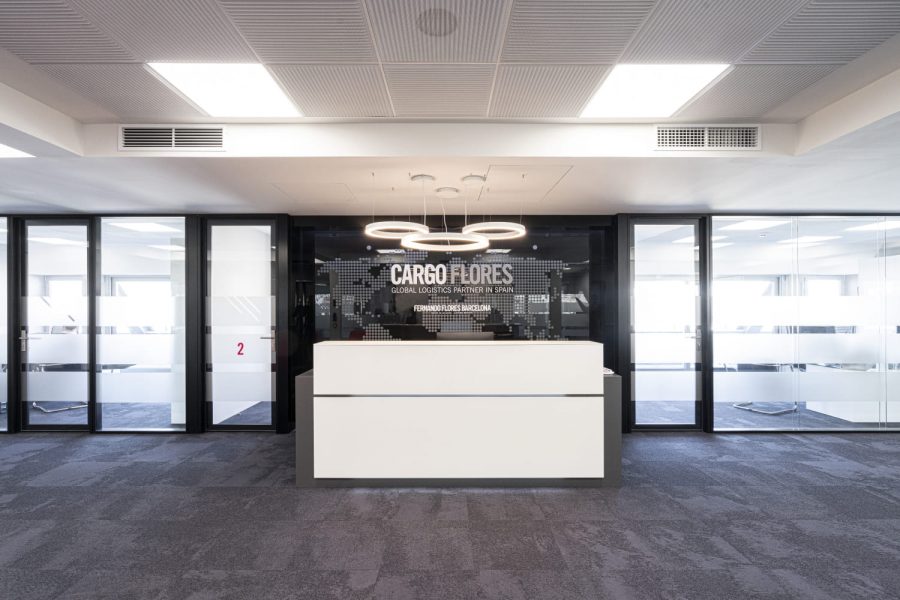 Project: CARGO FLORES
Architect: Tote Moreno (Factoria UDA)
Design: P+ (Ofitres design department) and Olga Casas
The Barcelona building upper attic hosts the offices of Cargo Flores, a company specialised in logistics operator services, customs clearance and global logistics.
Along with the architect Tote Moreno and the company management, their design department is involved in processing this project.
A wide hall welcomes us with the Avant counter and the rear wall covered with Luxe by Alvic panels. The side offices allow natural light pass through from Diagonal Avenue.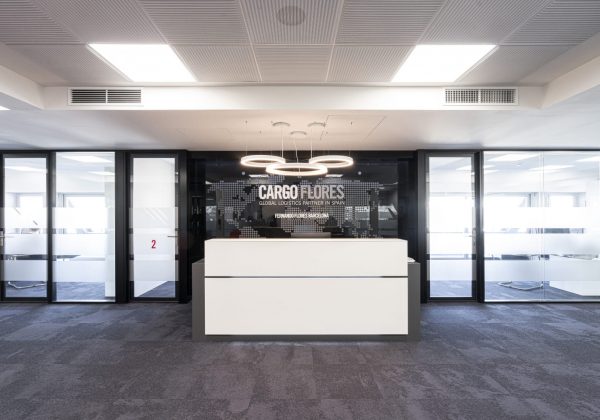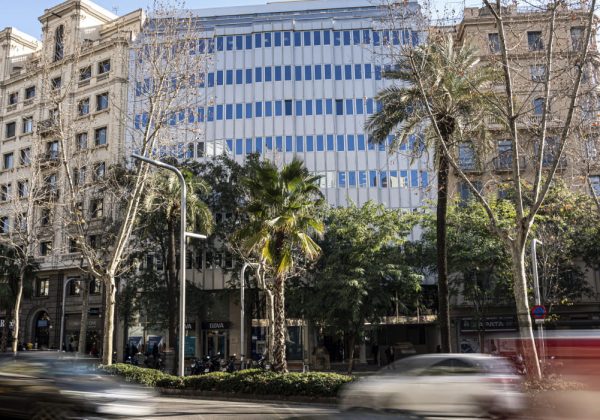 The management offices are loyal to the Alvic Group, using the Oxygen table from Ofitres with Zénit tabletop from Alvic, credence and cupboard in white Luxe from Alvic, with interior shelves in anthracite metaldeco Zénit from the Alvic Group.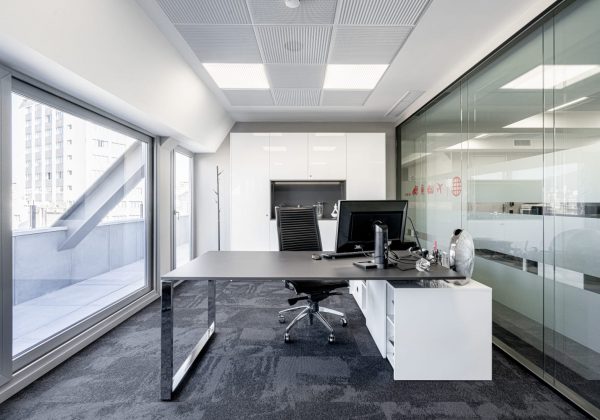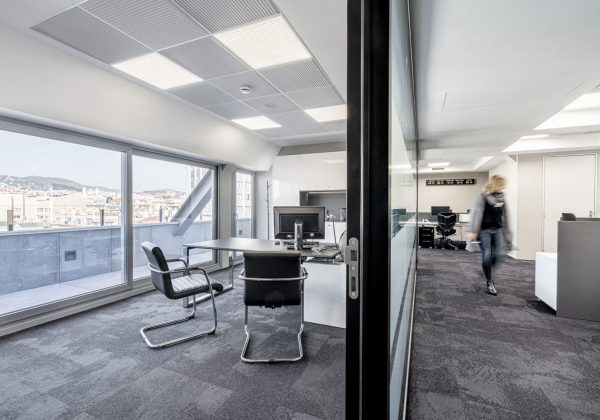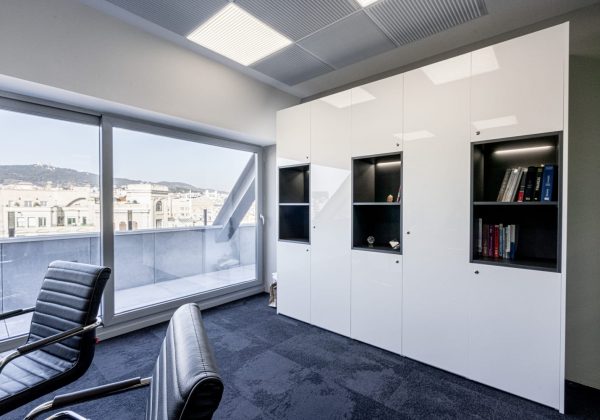 Meeting room with meeting table I.Pop by Ofitres with table tops in white edge Max by Alvic. Cupboard in white Luxe by Alvic, with interior shelf in anthracite colour metaldeco Zénit by Grupo Alvic.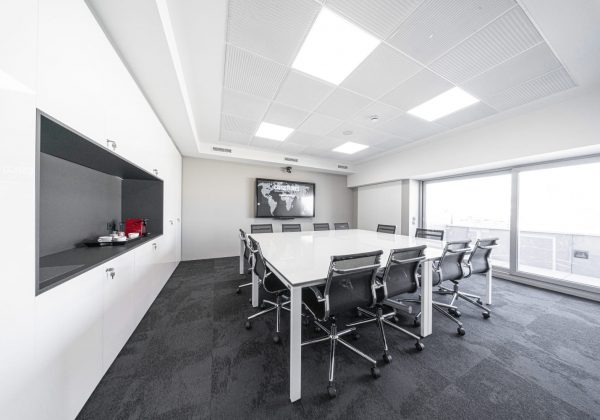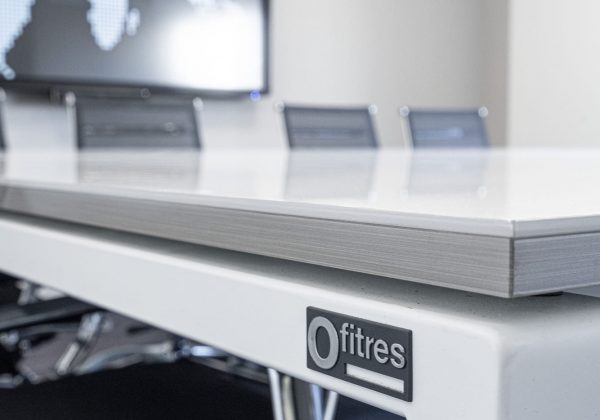 Two of Ofitres' kubo locker spaces allow for storage in both wings of the building. The entire interior contour of the building is lined with Tendencies lockers with Zenit white by Alvic.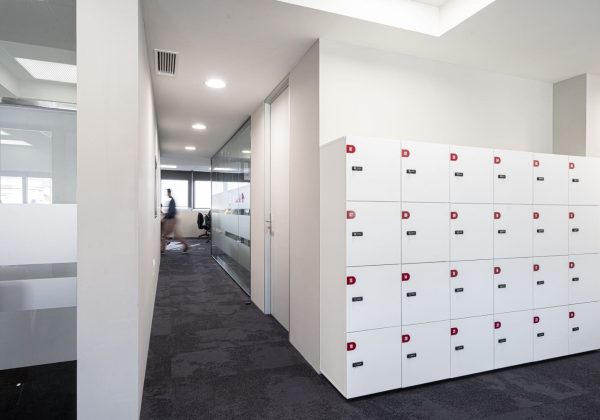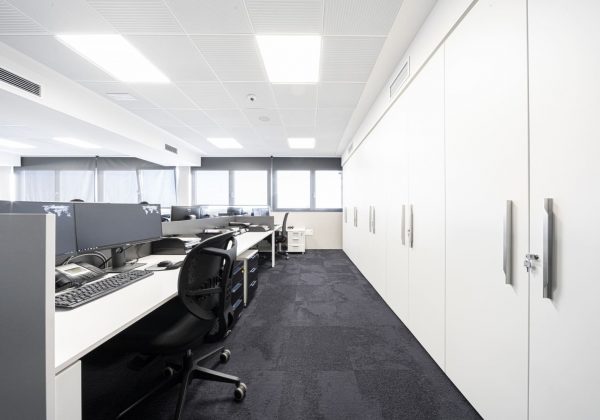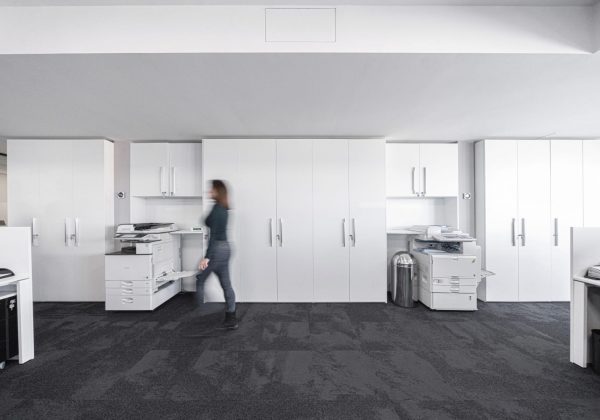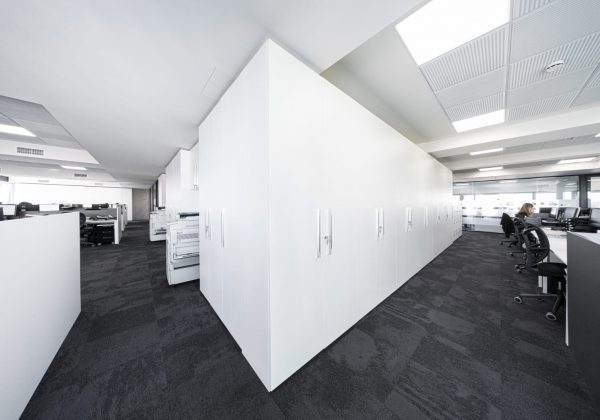 Kubo lockers of Ofitres with doors in white zenit, sides and back in black Luxe by Alvic.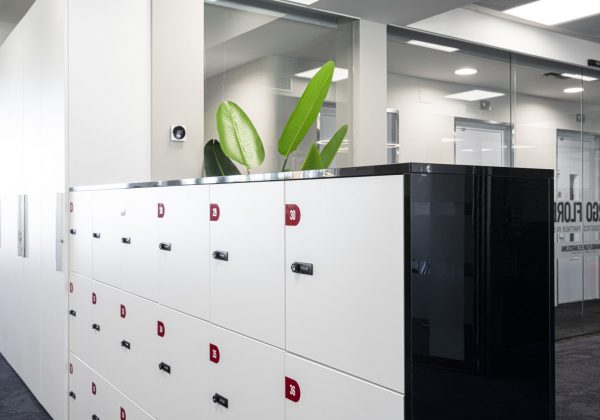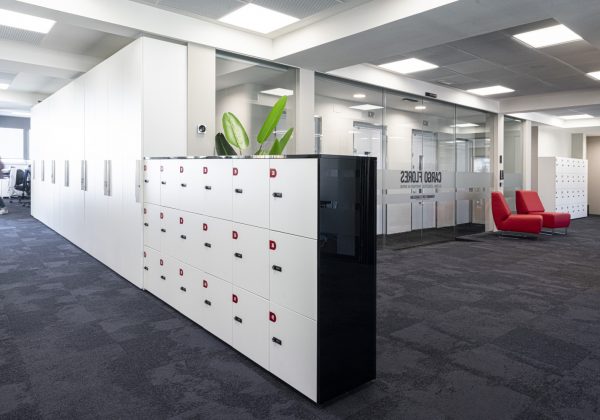 The office space is prepared by Salguero kitchens of the Alvic Group. Finished in anthracite metaldeco from Alvic's Zénit collection.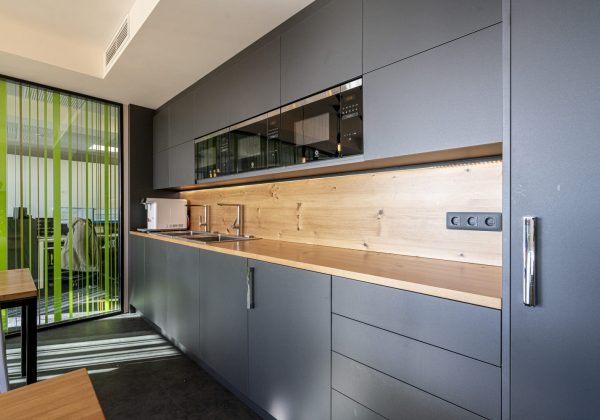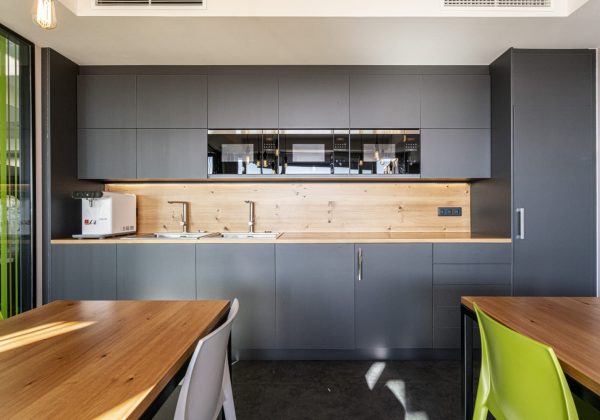 Work stations, with the I.Pop table, white lacquered structure and finished in Blanco Zénit. Front and side screens in shadow grey.